Global in reach. Local in care.
 At Global Doctors, we believe prevention is the best medicine and regular health screening (along with visits to your doctor) is the key to your well-being. Often the early stages of diseases present no symptoms, or the symptoms may be so mild that they go unnoticed. The earlier a problem is detected, the more effectively it can be treated. Global Doctors places a strong emphasis on early detection, diagnosis and treatment and has designed a multitude of screening packages for all age groups and to accommodate all lifestyles and time constraints.
Get Medical Help Near You
Global Doctors (Malaysia) includes the Global Doctors International Medical Clinic located in Bayu Walk, Mont Kiara, as well as the multi-tiered, multi-specialty ambulatory Global Doctors Specialists Centre (Hospital) located in the heart of Mont Kiara at Kiara Designer Suites in Kuala Lumpur. We are affiliated with the internationally renowned medical practice group, Global Doctors, headquartered in Australia. Together, we have a strong presence in the Asia Pacific region, including countries such as China, Indonesia, and Thailand.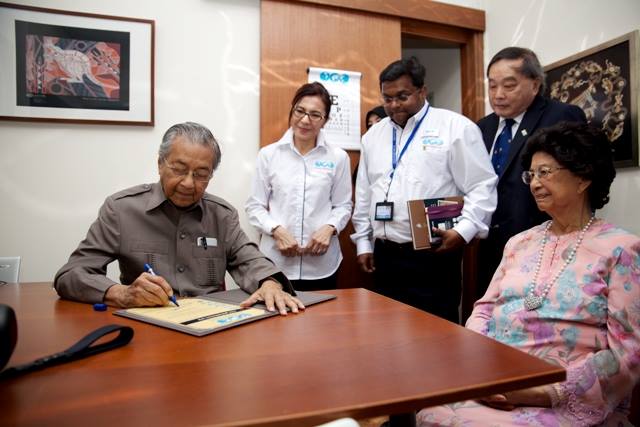 Global Doctors Malaysia
At Global Doctors Malaysia, we pride ourselves in being a one-stop full service medical centre, where consultation, diagnosis, treatment, and reassurance can all take place under one roof. Global in reach, local in care, our team work together to deliver excellent healthcare solutions.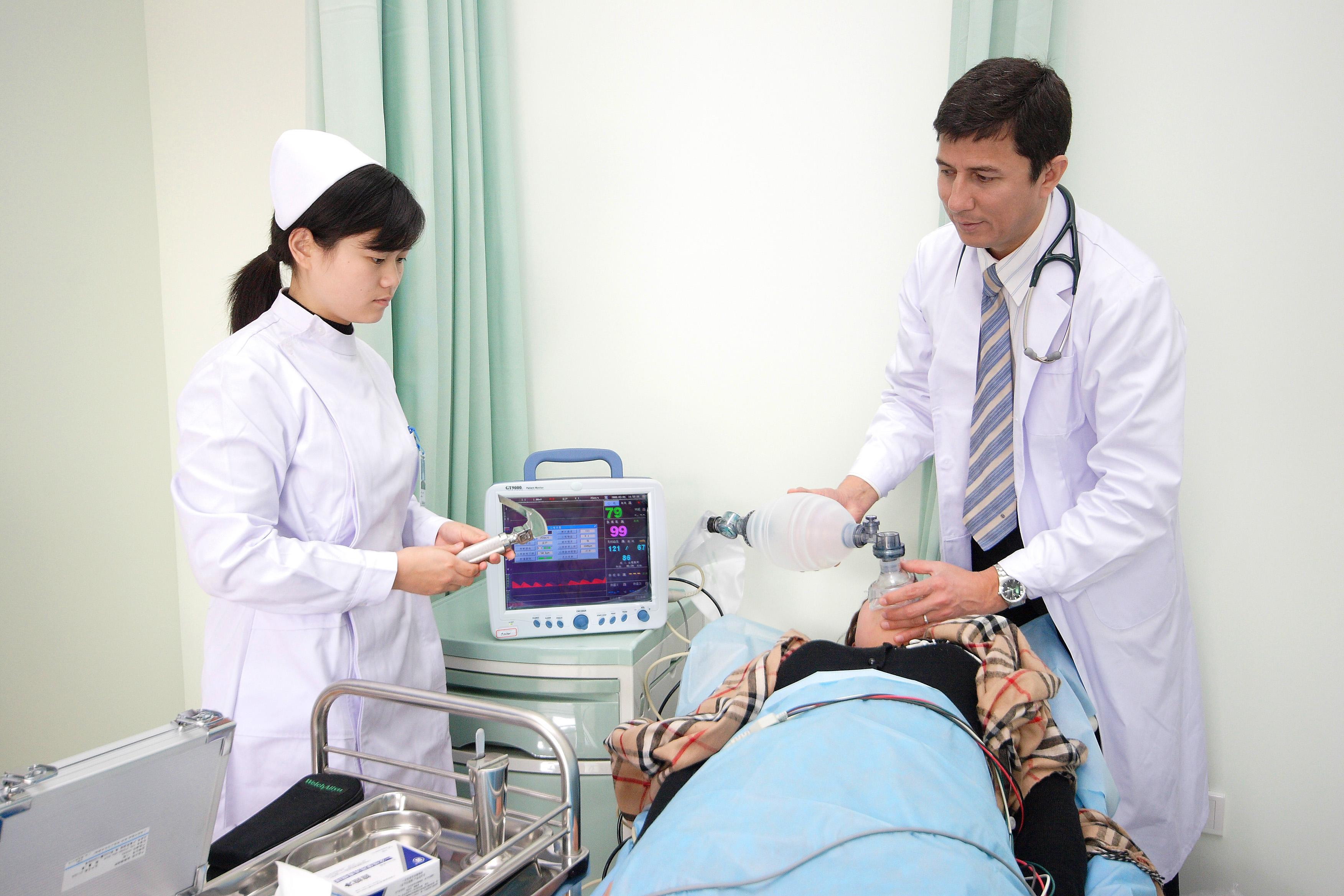 Global Doctor China
The Global Doctors China medical group began in 1999 and has since become one of the most prestigious medical service providers to expatriates in China with 8 international medical centers in Beijing, Shenyang, Changsha, Chengdu, Chongqing, Dongguan, Guangzhou and Nanjing.
Global Doctors Thailand
Global Doctors Thailand, located in the heart of Bangkok's central business district, offers state of the art medical services to travelers, expatriates, and locals. As an international travellers medical clinic, we cooperate with major health insurance companies to guarantee seamless reimbursement of medical expenses.
Global Doctors Indonesia
Global Doctors Indonesia began in 2001 as an outpatient family practice. Offering western-standard medical services in a family practice environment, Global Doctors Indonesia has become one of the leaders in providing healthcare to the expatriate community in Jakarta.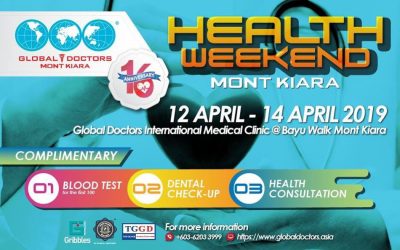 Global Doctors was proud to present the Global Doctors Mont' Kiara Health on the 12 – 14 April 2019 at our Global Doctors International Medical Clinic @ Bayu Walk.
150 members of the public attend the mass CPR training conducted by the Global Doctors Team in collaboration with Hyatt House Kuala Lumpur at Arcoris Mt Kiara.
Global Doctors welcomes Her Excellency Hon. Charmaine Scotty, Minister for Health and Minister of Education of the Republic of Nauru.


Global Doctors Hospital
No. 18, Jalan Kiara 3
Mont Kiara 50480, Kuala Lumpur
Tel: +603 2303 9911
Fax: +603 6203 0673
Operating Hours
Monday – Saturday : 9am–9pm
Closed Sundays & Public holidays
Global Doctors International Medical Clinic
B3-05, Global Doctors Centre,
Bayu Walk, Jalan Kiara 2, Mont Kiara
50480 Kuala Lumpur
Tel: +603 2303 9999
Fax: +603 6203 3957
Operating Hours
Monday – Saturday : 8am – 9pm
Sundays & Public holidays : 9am – 3pm
Global Doctors Medical Clinic
Level B1, Global Doctors Hospital
No. 18 Jalan Kiara 3, Mont Kiara
50480 Kuala Lumpur
Tel: +603 2303 9977
Fax: +603 6204 0100
Operating Hours
24 hours
Global Doctors Clinic Langkawi
Meritus Pelangi Resort, Jalan Pantai Chenang, 07000 Langkawi Kedah
Tel: +604 955 9399
Fax: +604 955 7399
Operating Hours
Monday – Saturday : 9am – 9pm
Sundays & Public holidays : 9am – 3pm
TGGD Setia Alam
Top Glove Tower
No. 16, Persiaran Setia Dagang
Shah Alam, Malaysia
Tel: +603 5886 9999 / 9996
Operating Hours
Chengdu, Szechuan Province
2nd Floor, LIPPO Tower, No.62 North Kehua Road, Wuhou
District, Chengdu, Sichuan Province
Tel: +86 (28) 8528 3660 / 8528 3638
Emergency: +86 139 8225 6966 (24 hrs) 
Operating Hours
Monday – Friday : 9am–6pm
Saturday : 9am-5pm
Global Doctor Chongqing Medical Center
No.343 Jinkai Avenue, Liangjiang New District, Chongqing
Tel: +86 (23)6308 5550
E-mail: chongqing@globaldoctor.com.cn
Operating Hours
Monday – Friday : 9am–6pm
Saturday : 9am-5pm
Global Doctor Xi'an Medical Center
Yongli International Financial Center, No.6 The First Jinye
Road, High-Tech Industries Development Zone, Xi'an,
Shaanxi Province

Tel: +86 (29) 8111 2673
Emergency: +86 173 9175 7290 (24 hrs)
Operating Hours
Monday – Saturday : 9am–6pm

Global Doctor Dongguan International Medical Center
No.28 Xinghe Xintiandi, Xinghe Chuanshuo, Dongcheng
District, Dongguan, Guangdong Province
Tel: (0791) 8882 3567
Emergency: 180 0071 6209 (24 hrs)
Operating Hours
Monday – Saturday : 9am–6pm

Global Doctor Nanjing Jianye Medical Center
No.283 Shuiximen Street, Jianye District, Nanjing, Jiangsu
Province
Tel: +86 (25) 8651 9991
E-mail: nanjing@globaldoctor.com.cn
Operating Hours
Monday – Saturday : 9am–6pm

Global Doctor Nanjing Xianlin Medical Center
B1 Yadong Plaza,No.12 Xianyin North Road, Qixia District, Nanjing, Jiangsu
Tel: +86 25 8662 8386 
E-mail: nanjingxl@globaldoctor.com.cn
Operating Hours
Monday – Saturday : 9am–6pm

Global Doctor Guangzhou Clinic
No.178 Middle Linhe Road, Tianhe District, Guangzhou,
Guangdong Province
Global Doctor Nanchang Clinic
Greenland Central Plaza, Middle Honggu Avenue,
Honggutan District, Nanchang, Jiangxi Province
24 hour help line:+86 10 5915 1199
Global Doctor Bangkok
Ground Floor, Holiday Inn Hotel, Silom
981 Silom Road Bangkok 10500
Tel: +66 2236 8442; +66 2236 8443; +66 2236 8444 (24 hrs)
Fax: +66 236 8445
gdbkk@globaldoctorclinic.com
Operating Hours
Monday – Friday : 9am – 5pm
Saturday : 9am – 1pm
Closed on Sundays & Public holidays
Global Doctor Clinic Jakarta
Jalan Kayu Manis 21a
Condet – Balekambang
Jakarta Timur 13530
Indonesia
Tel +62-21-800-4307
Operating Hours
Monday – Friday : 8am – 5pm
Closed on weekends & Public holidays